(Omnidawn Publishing, 2013)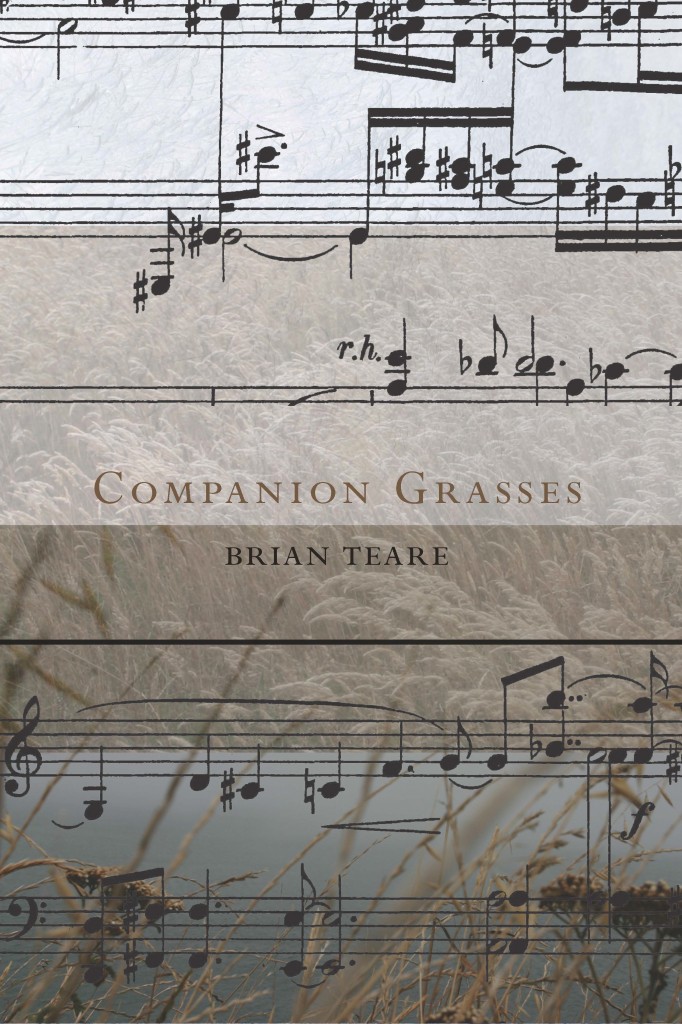 Finalist, Kingsley Tufts Award
Finalist, Lambda Literary Award
One of 2013's Best Poetry Books: Slate, the Poetry Foundation, and the Volta
::
 It is a love poem to California. And it is an elegy to an unnamed woman dead on the stoop, to Teare's father, to the poet Reginald Shepherd. It is also one of the most beautiful and moving books that I've read. Full of seriousness. Full of tradition. And full of care.
– Juliana Spahr, author of well then there now




:: 




American poetics has never strayed far from a vigilant entwined apprehension, where a meticulous naming or reading of nature's phenomena becomes an intelligence of the world's immanent possibilities. From Emerson, Whitman, and Dickinson on, the rigors of observation have laid claim to the spirit's desire to find its form in the saturated repository of language. Brian Teare's Companion Grasses is a glorious, daring continuance: "I was making language / a stem to aspire to."
– Ann Lauterbach, author of Or To Begin Again




:: 




A book of walking. A book of companions. A book of the domestic. Of companionship and loss. Of strenuous movement. Of hiking and looking. Of concerted reading. In 1865, Whitman wrote, "Earth, round, rolling, compact—suns, moons, animals—all these are words, / Watery, vegetable, sauroid advances—beings, premonitions, lispings of the future—these are vast words." Can I say of Companion Grasses, these are vast words? Like Whitman before him, Brian Teare emulates the power of the earth in these poems, crowning these words with supernal, transcendent lusters.
– Peter O'Leary, author of Luminous Epinoia